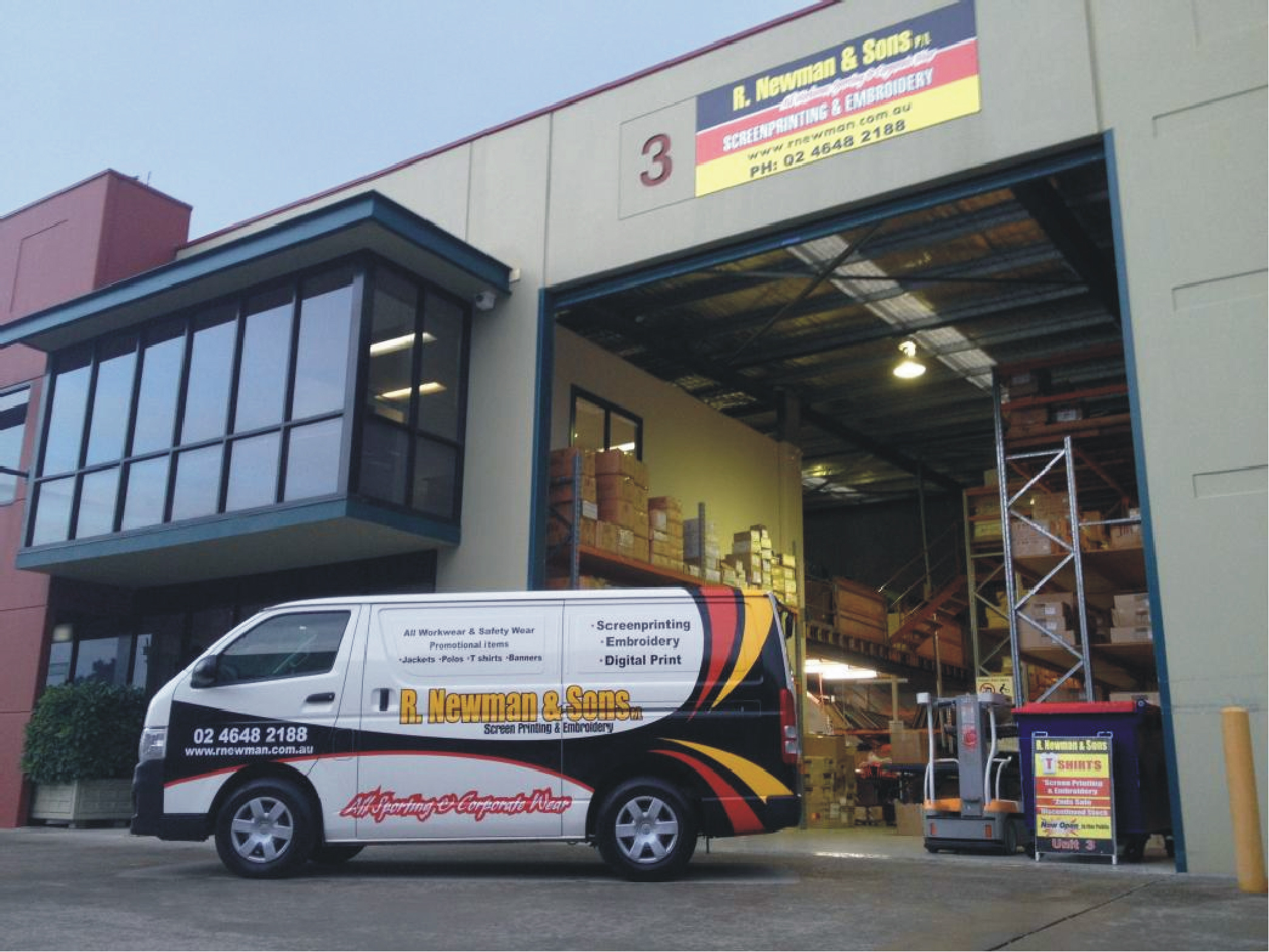 Our Business
About R Newman & Sons
Our 40 year journey through the world of print started with a pioneering vengeance in 1975. John – Our founder was a "ten pound pom" , sent to Australia in 1958 to join a world noted printing ink manufacturer. Coates Bros. Inks.
This vast knowledge of all forms of print paved the way to introduce inks suitable for garment printing and other textiles. Many of his original inks are still in use today.
R.Newman & Sons was officially born in 1975. Only a handful of screenprinters were available at that time. Only 3 of us remain today from that era.
 We started in the garage at home, followed by a move into the house, with the kids learning to help pack, and stack shirts after school  for the many varied customers such as Perrier Water and Smurfs, and many other large promotion companies. We then expanded and moved to a much larger factory in historic Camden, followed by a move 5 years later to an even larger premises in Narellan NSW.
We now reside in a large factory in Smeaton Grange NSW, offering our services to the general public as well as on sellers.
 It is interesting to note that at the time of inception back in 1975 , the "iron-on transfer" was the only way to get coloured decoration on a shirt. Screen printing followed very soon after.
Forty years later the latest technology is again "iron on transfer" done digitally and taking over where screen printing ( now very much a lost art) can't be done by most printing companies.
Many changes have occurred over time, and "Newmans" have tried them all.